BOP Parts
In accordance with API Spec. 16A.
All the parts are original or interchangeable.
Reasonable structure, easy operation, long life of plastic core.
Adapt to a wide range, capable to seal pipe string with nominal paths from 0-DN in and shapes, better performance by combining with ran blowout preventer in the use.
Techanical Specification
More Details
Contact Us
Brand: Chinese brand and America big brand
Type: Annular BOP, Single Ram BOP, Double Ram BOP, Shear Ram BOP
Working pressure: 2000psi-15000psi (14 Mpa-105Mpa)
Operating temperature:-18deg–121deg
Bore size:7 1/16″-21 1/4″
Top & bottom connection: Flanged, studded
BOP part name: Packing element, shear ram, pipe ram, blind ram, variable bore ram, top sealing, front sealing, bonnet, piston, shell.
The packing element for Annular BOP has special type and taper type. The packing element is combined by the main body which is made up of the independent innovation rubber based polymer alloy material and the high strength metal frame, which conforms to the USA 16A, SATM D412, D624, D2240 and D471 standard. It is suitable for the drilling work on the oil field, which shares a high cost performance comparing to the other same type packing elements.
Shear ram is composed of upper ram body, lower ram body, top seal, right seal, left seal and tool face seal.  Tool face seal is placed in front slot of the upper ram body, with right seal and left seal on the both sides. The shear ram is installed in the BOP in the same manner the common ram. but need to replace the hanger of the main piston to hunger. Otherwise it will not be used.
The Pipe Ram is use for single or double Ram Blow Out Preventer(BOP).The ram's size is matched with the pipe's OD. It can be closed between the pipe stem and well annular space.
The Blind Ram is use for single or double Ram Blow Out Preventer(BOP). It can be closed the well when the well without the pipe line or blowout.
The Variable bore ram as a improved type, is capable of sealing around drill pipes with a range of sizes and have advantages such as low cost and convenience, expatiate on the sealing well mechanism. The operation of the variable bore ram is simulated with the finite element model, the distribution of the stress is analyzed, which provides the toudation for optimizing the design of variable bore ram-type blowout preventer.
Other BOP parts that we supply all come from original/OEM manufacturers, they are 100% interchangeable.
Learn More When Inquiring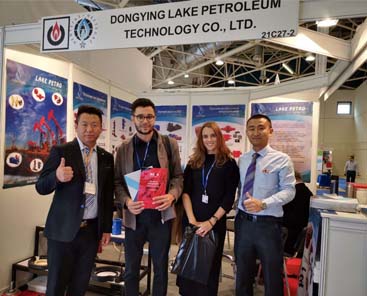 Why choose Lake Petro?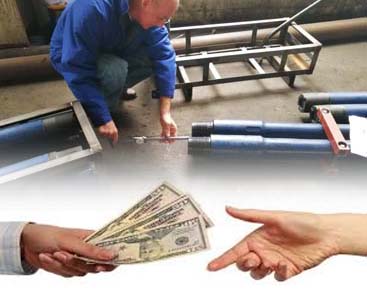 Methods of Payment & Quality Control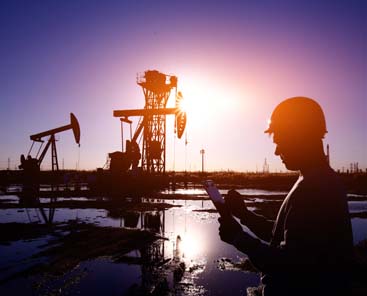 What's the order procedure?
Buyer's Guide
Please send us your inquiry with detail item description or with Model number. If there is no packing demand we take it as our regular exported standard packing. We will offer you an order form for filling. We will recommend you the most suitable model according to information you offered.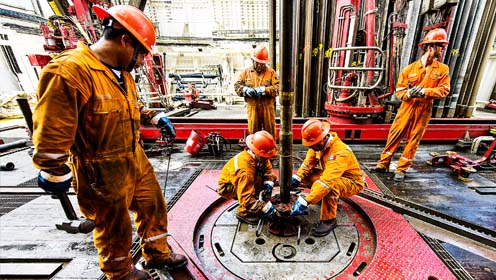 We can give you really high quality products with competitive price. We have a better understanding in Chinese market, with us your money will be safe.

Lake Petro is located in Dongying City, which is famous for Shengli Oilfield and the largest manufacturing hub of petroleum equipment in China. Following the principle of "quality first, science and technology innovated, people oriented", every Lake Petro person is sparing no effort to provide the customers with best products and services. Our products are based on advanced production line and testing equipment, our products are designed and manufactured according to certification of API, ISO, GOST, etc.