Drill Bit
API 7-1 Standard connection.
Tricone bit is suitable for any rock formation.
Tricone bit is versatile and can handle changing formations.
PDC Main cutters are high performance PDC cutters to insure service life of the bit while improving ROP.
Hydraulic system of the bit is optimized using dynamic flow pattern simulation technology to enhance cleaning and cooling effects of the bit to effectively prevent bit from balling.
Techanical Specification
More Details
Contact Us
PDC Drill Bits
| | |
| --- | --- |
| Model | PDC Bit, PDC Drag Bit |
| Bit Size: | 4-1/2″ ~ 17-1/2" (114mm ~ 444.5mm) |
| Blades: | 3 ~ 9 blades |
| Nozzles: | according to customers' requirement |
| Cutters Size: | 1313, 1613, 1616, 1913, 1916, 1919 |
| Material: | Carbide |
| WOB (KN/mm): | 0.35 ~ 0.90 |
| Rotary Speed (rpm): | 300 ~ 800 |
| Customized: | Please provide bit size, blade QTY., cutter type etc. |
Tricone Drill Bits
Model
TCI Bit, Steel Teeth Bit

IADC CODE

116 117 12 6127 136 137 216 217 226 226 316 317 326 327 336 337 115 125 135 215 225 235 315 325 335 114 124 214 314 111 121 131 346 347
417 427 437 517 527 537 617 627 637 737 837 832 415 425 435 445 525 625 635 416 427 436 446 447 516 526  537 547 516 536  535
Available sizes
From 2-7/8 to 26"

larger sizes for hole opener bit ,reamer bit

Bearing type
Sealed bearing and non-sealed bearing

HJ(metal sealed journal bearing)

HA (rubber sealed journal bearing

Air cooled bearing type

Formation or layer
Soft ,medium soft ,hard, medium hard, very hard formation
Button size (extra features)
1. Y-Conical teeth

2. X-chisel teeth

3. K- wide teeth

4. G- Gauge protection

Material
Alloy steel, Carbide
Customized
Please provide bit size, IADC code/formation etc.
A drill bit is a device attached to the end of the drill string that breaks apart, cuts or crushes the rock formations when drilling a wellbore, such as those drilled to extract water, gas, or oil.
The drill bit is hollow and has jets to allow for the expulsion of the drilling fluid, or mud, at high velocity and high pressure to help clean the bit and, for softer formations, help to break apart the rock.
Tricone drill bits: A tricone bit comprises three conical rollers with teeth made of a hard material, such as tungsten carbide. The teeth break rock by crushing as the rollers move around the bottom of the borehole.
PDC drill bits: A PDC bit has no moving parts and works by scraping the rock surface with disk-shaped teeth made of a slug of synthetic diamond attached to a tungsten carbide cylinder
PDC drag bit: A drag bit is a comprehensive drilling bit, mainly used for water wells, mining, geothermal, environmental and exploration drilling. It is suitable for drilling in soft and soft-medium formations with fast penetration rate and high efficiency, and special for the large diameter holes' drilling.
Learn More Petroleum Resources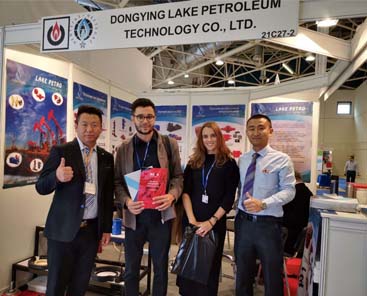 Why choose Lake Petro?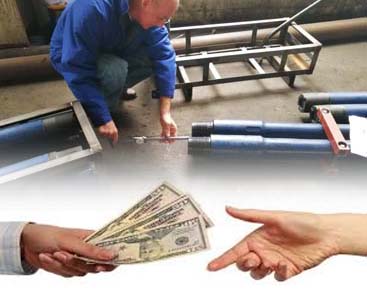 Methods of Payment & Quality Control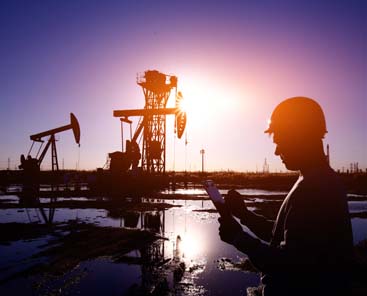 What's the order procedure?
Buyer's Guide
Please send us your inquiry with detail item description or with Model number. If there is no packing demand we take it as our regular exported standard packing. We will offer you an order form for filling. We will recommend you the most suitable model according to information you offered.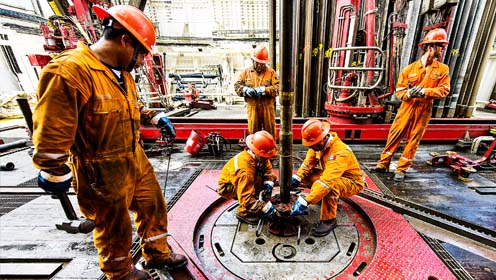 We can give you really high quality products with competitive price. We have a better understanding in Chinese market, with us your money will be safe.

Lake Petro is located in Dongying City, which is famous for Shengli Oilfield and the largest manufacturing hub of petroleum equipment in China. Following the principle of "quality first, science and technology innovated, people oriented", every Lake Petro person is sparing no effort to provide the customers with best products and services. Our products are based on advanced production line and testing equipment, our products are designed and manufactured according to certification of API, ISO, GOST, etc.