Thread Gauge
All thread inspection after production.
All thread gauges will be supplied with Calibration Certificate.
100 % customer satisfaction for Quality and Reliability.
Suitable for many kinds of thread and pipes.
Good package suitable for international transportation.
Fast lead time and sometimes some commonly used thread may be in stock.
Techanical Specification
More Details
Drawing
Contact Us
Size Range: 2-3/8 ~ 20 in
Thread: BTC, STC, LTC, EUE, NUE, NC, IF, FH, REG, PH-6, XT, HT-PAC, etc.
Type: Heavy Duty or light
Material: HDPE, steel, steel-plastic
Color: Customized
Application: To protect the thread and connection of casing, tubing, drill pipe during transportation and loading and unloading
API Spec 5B (Plug Gauge & Ring Gauge)
Normal Size
Thread
Applications
From
To
TPI
TPF
Casing – Round
4 1/2
13 3/8
8
3/4
Line Pipe
1/8
13 3/8
8-27
3/4
Tubing – Non Upset
1.050
3 1/2
10
3/4
4
4 1/2
8
3/4
Tubing – External Upset
1.050
1.900
10
3/4
2 3/8
4 1/2
8
3/4
Tubing – Integral Joint
2 3/8
4 1/2
10
3/4
Extreme Line Casing
5
7 5/8
6
1 1/2
8 5/8
10 3/4
8
1 1/4
API Spec 7-2 (Plug Gauge & Ring Gauge)
Normal Size
Thread
Applications
From
To
TPI
TPF
NC Connections
NC 10
NC 16
6
1 1/2
NC 23
NC 50
4
2
NC 56
NC 77
4
3
REG (Regular Rotary Shoulder Connections)
1
8 5/8
14-6
1 1/2, 2, 3
FH (Full Hole)
3 1/2
6 5/8
4-5
2, 3
IF (Internal Flush)
2 3/8
5 1/2
2
2
API Spec 11B
Normal Size
Thread
Applications
From
To
TPI
Sucker Rods P2-P8 & B2-B6
1/2
1 1/8
10
Sucker Rods P1-P8 & B1-B6
1/2
1 1/8
10
API Thread Gauges are used for gaging API internal & external threads, manufactured according to API 5B, API 7-2 & API 11B standard, including working gages and master gages.
API working thread gauges include plug gauge and ring gauge. All of our working gauges will be inspected by master gauges after production and corresponding Calibration Certificate will be provided together with thread gauges or separately couriered as clients' request.
Our thread gauges are mostly used to inspect thread of tubing, casing, drill pipe, drill collar, line pipe, sucker rod & polished rod, etc.
The thread type includes: EUE/UPTBG, NUE/TBG, BTC/BCSG, STC/CSG, LTC/LCSG, REG, IF, FH, NC, LP, NPT, etc.

Learn More When Inquiring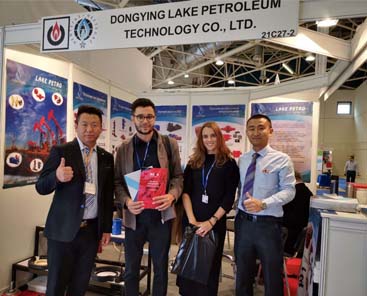 Why choose Lake Petro?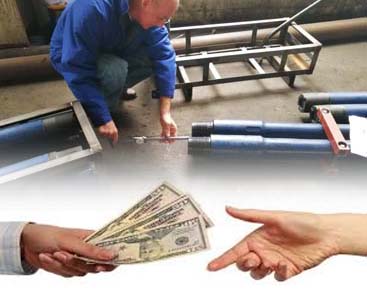 Methods of Payment & Quality Control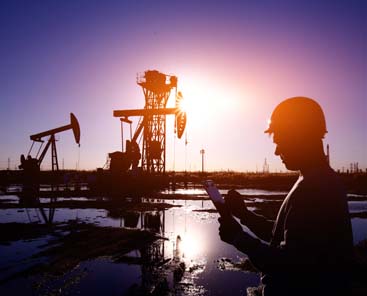 What's the order procedure?
Buyer's Guide
Please send us your inquiry with detail item description or with Model number. If there is no packing demand we take it as our regular exported standard packing. We will offer you an order form for filling. We will recommend you the most suitable model according to information you offered.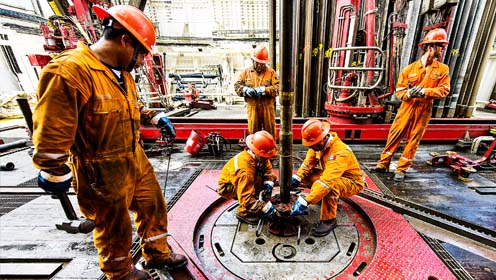 We can give you really high quality products with competitive price. We have a better understanding in Chinese market, with us your money will be safe.

Lake Petro is located in Dongying City, which is famous for Shengli Oilfield and the largest manufacturing hub of petroleum equipment in China. Following the principle of "quality first, science and technology innovated, people oriented", every Lake Petro person is sparing no effort to provide the customers with best products and services. Our products are based on advanced production line and testing equipment, our products are designed and manufactured according to certification of API, ISO, GOST, etc.