Mud Pump Liner
100% interchangeable with the most common brands of mud pumps.
Long lasting service life up to 4000 hours.
Could be used around 7500 psi of working pressure.
Also provide reliable Liner packing Seal Rings.
Customized Liners according to drawings can be produced, too.
Description
Suitable Pump Models
Contact Us
Mud Pump Liner
Types of Mud Pump 

Liner

& Photos

Bi-metal

Hardened Steel

Chrome Plated

Ceramic

Description
Hy-chrome inner Sleeve and Forged Steel outer Hull
Hardened Steel
Core plated by Chrome
Ceramic Zirconia
Material
AISI 1045/
ASTM A532M
AISI 1045
AISI 1045
Chrome-plated bore
AISI 1045
Zirconia-based Ceramic
Hardness
HRC 60~69
HRC 58~62
HRC 58~62
HRC 92~94
Normal Service Life(Hr)
800
800
800
2000~4000
Operating condition
Pressure
(Max.,in psi)
7500
7500
7500
7500
Temperature
20~240℉
20~230℉
20~240℉
20~350℉
pH (Normal)
7.5~10.2
7.5~10.2
7.5~10.2
7.5~10.2
Hydrogen Sulfide
(Max.,in ppm)
22
22
22
24
Sand Solids (Normal)
0.21% Oil Based
and Oil Emulsion
0.21% Oil Based
and Oil Emulsion
0.21% Oil Based
and Oil Emulsion
0.21% Oil Based
and Oil Emulsion
Lake Petro provides high quality Mud Pump replacement parts including Mud Pump Liners, Mud Pump Fluid End Module, piston, Valve and Seat etc. With more than 10 years experience in the oil and gas industry, we are dedicated to help and support our loyal clients with most cost-effective and quality Liners and Pistons.
We offer Liners with Ceramic (Zirconia and Aluminium oxide) and Steel (Metal and Bi-metal) materials according to API standard.
Bi-metal liners (double metal liners) are made of forged steel shell and wear-resistant sleeve of high chromium iron. In the production process, the size accuracy should be strictly controlled, which can ensure that they can be easily and stably installed. The inner sleeve with high finish and hardness is wear-resistant, corrosion-resistant and has a long service life. The bi-metal liners are suitable for a lot of bad working conditions. Its service life is more than 800 hours.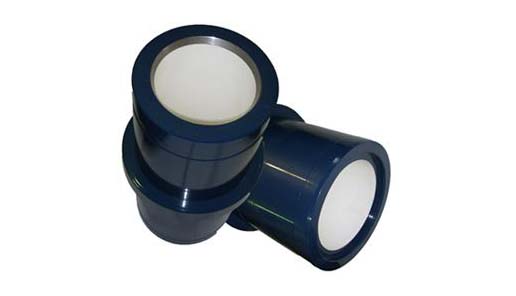 Ceramic Liners are made of a ceramic inner sleeve and a forged steel outer shell. The service life of ceramic liners is about 4000 to 10000 hours, the minimum time is at least 2000 hours, which is a lot more than bi-metal liners. Because of the phase transformation toughen technology, the ceramic liners have the features of wear-resistance, erosion-resistance, high-pressure-resistance, high hardness and strength. Zirconia type and Alumina type are common type of ceramic sleeve. Compared with Alumina type, Zirconia type liners have better toughness properties and a much longer service life. Piston wear and water consumption for lubrication can be reduced as well.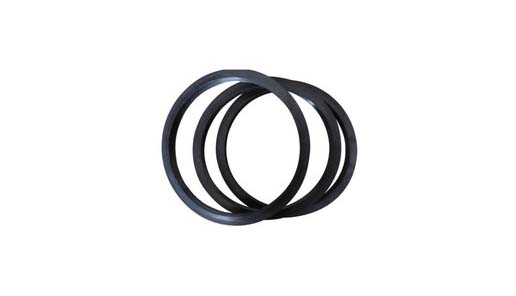 Seal Rings for Liner packing are also important. Liner Seal Rings is designed and made with hard corner which is an integral part of seal rings and soft nitrile element rubber center. We could provide reliable liner Seal Rings for our customers could order them at the same time.
All Lake Petro liner products are interchangeable with O.E.M. products. Meanwhile, we provide customized Liners according to drawings. Our liners, also with our other mud pump spares, are supplied for use in Honghua, F-Series, Bomco, Emsco and National lines of triplex drilling pumps. Let Lake Petro be your one-stop shop for your whole fleet of pumps. Please refer to "Suitable Pump Models" Lable for more details.
Bomco
F-500
F-800
F-1000
F-1300
F-1600
F-1600HL
Brewster
B-1000-T
B-1100-T
B-1300-T
B-1600-T
HONGHUA
HHF-500
HHF-800
HHF-1000
HHF-1300
HHF-1600
HHF-1600HL
HHF-2200HL
Emsco
F-350
F-500
F-650
F-800
F-1000
FD-1000
FB-1300
FB-1600
FA-1600
FA-1300
FC-1600
FD-1600
FC-2200D-300/500
D-175
D-225
D-375
D-500
D-550
DA-500
DB-500
D-700
DA-70
DB-700
DC-700
DA-850
DB-850
DC-850
D-1000
DB-1000
DC-1000
D-1000-A
D-1350
D-1650
National
7-P-50
8-P-80
9-P-100
10-P-130
12-P-160
14-P-220
JWS-165-L
JWS-340
JWS-400
C-250
C-350
K-380
K-500-A
G-700
K-700
N-1000
N-1300
N-1600
Oilwell
350-PT
A-650P-T
A-850-PT
A-1100-PT
A-1400-PT
A-1700-PT
HD-1400-PT
HD-1700-PT
612-P
212-P
214-P
218-P
700-P
816-P
818-P
1000-P
Ideco
T-500
T-800
T-1000
T-1300
T-1600
MM-450
MM-500-F
MM-600-A
MM-700-F
MM-1000
Gardner Denver
PZ-7
PZ-8
PZ-9
PZ-10
PZ-11
FK-FXK
FY-FXD
FD-FXX
FG-GXG
FG-FXG
KG-KXG
FQ-FXQ
FF-FXF
FF-FXP
TGE
TGF
TGH
PAH-275
LS National Mud Pumps
3NB-500C
3NB1000C
3NB1300C
3NB1600
Wirth Mud Pump
TPK1000
TPK1600
TPK2000
Russian Pumps
UNBT-950
UNB-600
8T-650
UNBT650
NBT600
UNB1180
UNB1180L
WEATHERFORD/Ellis Williams
MP-5
MP-8
MP-10
MP-13
MP-16
E-447
E-2200
W446
W440
Drillmec
7TS-600
8T-800
9T1000
10T-1300
12T1600
14T-2200
10D2C
8D1S
Upetrom
3PN-1000
3PN-1600
3PN-1300
3PN-2000
OPI
350-D
350-GD
500-DC
700-HDL
1000-HDL
Lewco/Ewco
W-250-C
WH440
W446
W600
WH600
WH770
W1100
WH1312
W1612
W1712
W2000
W2214
W2215
American Block
K800
K1000
K1300
K1600
K2200
Loadmaster
LSF-500
LSF-800
LSF-1000
LSF-1300
LSF-1600
Soilmec
7T500
7T508
8T650
Dragon
440HP
660HP
GASO/Wheatly
1550
1560
1563
1654
1742
1753
1874
1849
1860
2652
Great American
GA-550
GA-750
TFI
BH-800
F-500
F-800
F-1000
F-1300
F-1600
TSC
WF-400
WF-450
WF-700
WFU-750
WF-1000
WF-1300
WF-1600
WF-2000
WF-2200
Learn More When Inquiring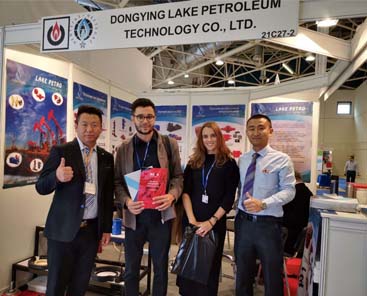 Why choose Lake Petro?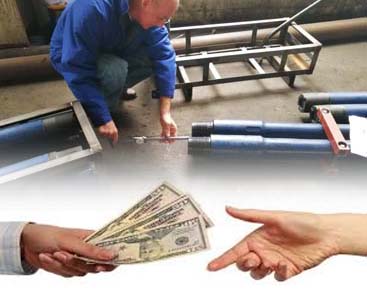 Methods of Payment & Quality Control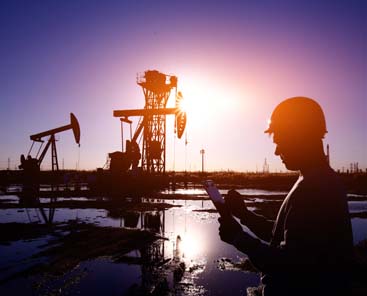 What's the order procedure?
Buyer's Guide
Please send us your inquiry with detail item description or with Model number. If there is no packing demand we take it as our regular exported standard packing. We will offer you an order form for filling. We will recommend you the most suitable model according to information you offered.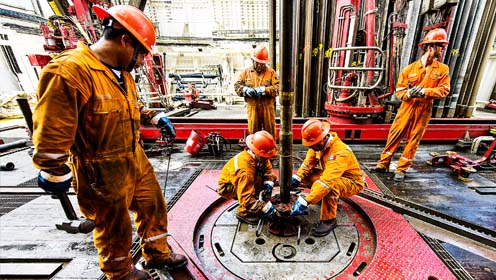 We can give you really high quality products with competitive price. We have a better understanding in Chinese market, with us your money will be safe.

Lake Petro is located in Dongying City, which is famous for Shengli Oilfield and the largest manufacturing hub of petroleum equipment in China. Following the principle of "quality first, science and technology innovated, people oriented", every Lake Petro person is sparing no effort to provide the customers with best products and services. Our products are based on advanced production line and testing equipment, our products are designed and manufactured according to certification of API, ISO, GOST, etc.