Coupling
100 % customer satisfaction for Quality and Reliability.
Superior Plating, Painting and Packaging Processes.
After machining all couplings undergo 100% thread inspection.
Colour Coding and Marking as per Standard.
MTRs available for all coupling.
Casing Coupling
Tubing Coupling
Sucker Rod Coupling
Processing Diagram
Contact Us
Please check above buttons for more type ↑↑↑
Casing Coupling

Hot sale sizes: 7″ casing coupling, 9-5/8″ casing coupling, 13-3/8″ casing coupling, 20″ casing coupling
Hot sale threads for casing coupling: BTC, LTC, STC
More information:
Casing Coupling
Pipe O.D.
4-1/2″, 5″, 5-1/2″, 6-5/8″, 7″, 7-5/8″, 8-5/8″, 9-5/8″, 10-3/4″, 11-3/4″, 13-3/8″, 16″, 18-5/8″, 20″
Grade
H-40, J-55, K-55, C-75, L-80, N-80, C-95, P-110, L80-13CR
Thread Connection
BTC, STC, LTC
Option
Electro-zinc plated
Phosphorization
Tubing Couplings

Hot sale sizes: 2-3/8″ tubing coupling, 2-7/8″ tubing coupling, 3-1/2″ tubing coupling, 4-1/2″ tubing coupling
Hot sale threads for tubing coupling: EUE, NUE, API 5CT
More information:
Tubing Coupling

Pipe O.D.

1.900″, 2-3/8″, 2-7/8″, 3-1/2″, 4″, 4-1/2″
Grade

J-55, C-75, L-80, N-80, C-95, P-110

Thread Connection

EUE, NUE
Option

Electro-zinc plated

Phosphorization

Standard

API 5CT, API 5B
Sucker Rod Coupling

Advanced thermal spraying technology is adopted to melt Ni alloy and other high wear-resisting materials on the blank surface of the collar after high temperature flame spraying, so as to reduce the friction coefficient between the anti-wear collar and the oil pipe to 0.01, which is an effective combination of high hardness and low friction, thus improving the service life of the rod and pipe in oil exploitation.
Type
Grade
O.D(mm)
Minimum length(mm)
Hardness
Weight
(kg)
Standard
reference
3/4″
19-T
41.05~41.43
101.6~103.17
56-62HRA
0.65
API 11B
7/8″
22-T
45.75~46.13
45.75~46.13
56-62HRA
0.8
API 11B
1″
25-T
55.35~55.73
55.35~55.73
12-23HRA
1.15
API 11B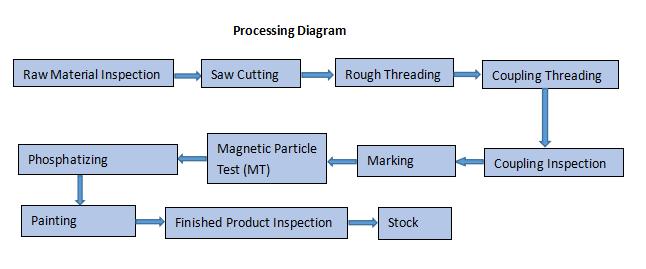 Coupling pipe grade identification by paint color
Grade
Color Coding (Painted Outside)
H-40
Black
J-55 or K-55
Green
N-80
Red
M-65 or L-80
Red with one Brown Band
L-80 Type 9CR
Red with two Yellow Bands
L-80 Type 13CR
Red with one Yellow Band
C-90 Type 1
Purple
C-90 Type 2
Purple with one Yellow Band
T-95 Type 1
Silver
T-95 Type 2
Silver with one Yellow Band
C-95
Brown
P-110
White
Q-125 Type 1
Orange
Q-125 Type 2
Orange with one Yellow Band
Q-125 Type 3
Orange with one Green Band
Q-125 Type 4
Orange with one Brown Band
Learn More When Inquiring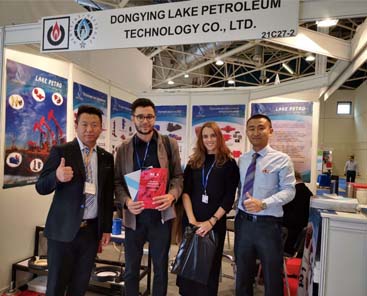 Why choose Lake Petro?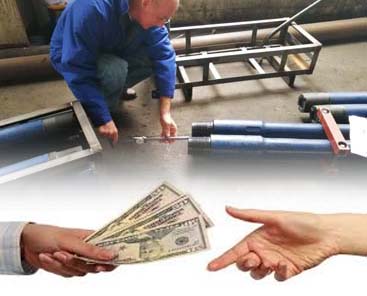 Methods of Payment & Quality Control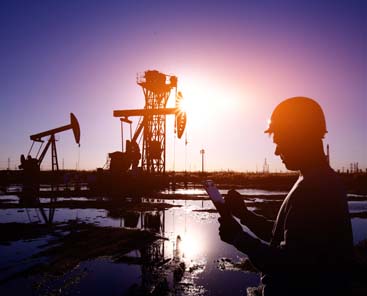 What's the order procedure?
Buyer's Guide
Please send us your inquiry with detail item description or with Model number. If there is no packing demand we take it as our regular exported standard packing. We will offer you an order form for filling. We will recommend you the most suitable model according to information you offered.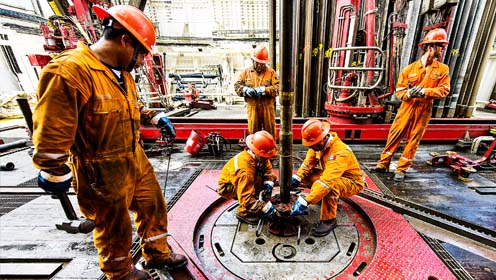 We can give you really high quality products with competitive price. We have a better understanding in Chinese market, with us your money will be safe.

Lake Petro is located in Dongying City, which is famous for Shengli Oilfield and the largest manufacturing hub of petroleum equipment in China. Following the principle of "quality first, science and technology innovated, people oriented", every Lake Petro person is sparing no effort to provide the customers with best products and services. Our products are based on advanced production line and testing equipment, our products are designed and manufactured according to certification of ISO, GOST, etc.